Start Your LASIK journey with a 20-minute Virtual Consultation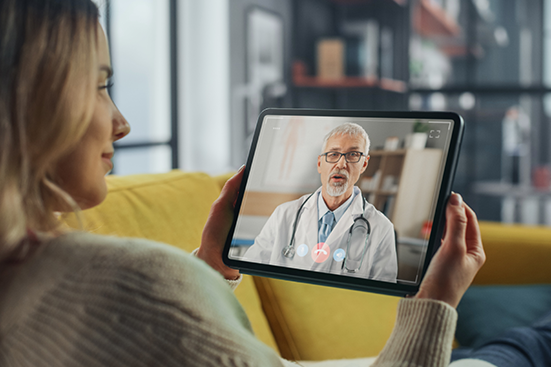 Many of our patients start their LASIK Journey with a lot of questions about the procedure, the process, recovery, and affordability. We get it and want to help make your journey as comfortable and convenient as possible. That is why we offer a 20-minute virtual consultation to help you start your way to 20/20 vision. It's easy, on your schedule, and will help setup a customized journey to natural vision with LASIK.
What to expect with your virtual consultation?
We will get to know you, your visual needs, and what you expect from your journey. This information will be relayed to your medical team to setup the best possible experience.
You can ask all questions about the procedure, process, and affordability. We want you to feel confident and comfortable in your decision
We will explain the LASIK Journey, and how we can customize it to your needs and schedule. There are many options and ways we can make it work for you.
We will provide pricing details and work to find convenient appointment options.
How does the virtual consultation work?
Once your appointment is confirmed, you'll receive an email from us. This email will land in your inbox about 30 minutes before your scheduled appointment time. In it, you'll find a link specifically tailored for you.
When the time comes for your consultation, all you need to do is click on that link. It's your gateway to our secure and user-friendly video system. No need to download any fancy software or go through any complicated setup. Just a simple click, and you're in! As soon as you're connected, our dedicated LASIK specialists will be there to greet you virtually. They'll guide you through the process, addressing any initial questions you might have and making sure you're feeling comfortable.
During this virtual face-to-face, you'll get to share your thoughts, concerns, and goals regarding your vision. Our specialists will also take this time to gather some essential preliminary information about your eyes, helping us tailor our approach to your unique needs.
Interested in learning if you're a candidate for LASIK?
Book Free Consultation