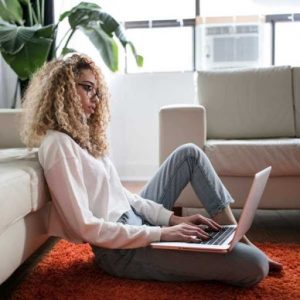 All kinds of information is available these days from the palm of your hand- from how many steps you take in a day to how well you're sleeping at night. But did you know that there is a way to test your vision online, too? 
These days, many patients have been flocking to the internet instead of making in-person appointments. So, the question we've been hearing a lot is: Are online eye exams effective? 
We're diving into all your online eye exam questions below, so keep scrolling for more information!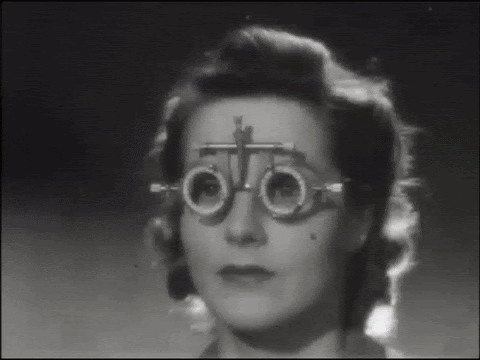 Testing Your Eyesight Without a Trip to the Eye Doctor?
With online vision tests, this is entirely possible. Several companies are now offering eye tests that you can take on the internet, with just your computer or smartphone. 
These online exams (also referred to as vision tests or online prescription checkups) are designed to conveniently check the accuracy of your existing prescription, without ever leaving your house. Wild, right?
According to the Centers for Disease Control and Prevention, only half of the estimated 61 million adults in the United States- who are at high risk for serious vision loss- saw an eye doctor in the past year. As such, the hope is that these online eye tests will pave the way for eye care to be more accessible. 
Unlike the typical model of care where you set an appointment and go to a physical location, telemedicine gives you the ability to seek care at your own convenience.
These online tests mostly focus on the refraction aspect of an eye exam- the part where your prescription is determined. This will probably look like the standard "eye chart" test you might have been doing in grade school. Some (but not all) online eye exams also check for color blindness and astigmatism. 
 After your online test is finished, the optometrist will look over your results, and if nothing unusual sticks out you'll get your results within 24-48 hours.
It's important to note, however, that online eye tests shouldn't replace your yearly visits to the eye doctor. This is because they are only checking your vision- they aren't checking the health of your eyes. 
They also can't tell you if you have a condition that can threaten your vision, such as diabetic retinopathy, retinal detachment, cataracts, glaucoma, macular degeneration, etc…
The American Academy of Ophthalmology says these tests may be suitable for 18- to 39-year-olds who want to stay up-to-date on their prescription, but should only be used to complement your regular visits to the eye doctor.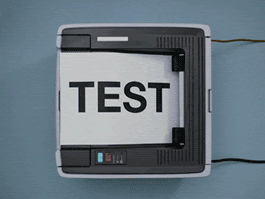 What Are the Benefits of a Lasik
Plus
TeleHealth Consultation?
At LasikPlus, we want to continue providing easy access to the best vision care available.
For this reason, we've begun to offer our patients the option to schedule their free LASIK consultation as a virtual TeleHealth meeting. These "visits" will make it possible to receive all the information you need to make an informed decision about whether or not LASIK is right for you. 
Our free TeleHealth consultations are conducted via video call, allowing you the opportunity to discuss your potential vision correction solutions from the safety and comfort of your own home.
Here are some of the benefits of scheduling a TeleHealth consultation with us online:
Convenience 
There are many patients that are experiencing barriers when it comes to in-person doctor visits. Whether it's due to disabilities, physical distance or transportation challenges, many of our patients are now able to receive the consultation they need without leaving the house. 
Our online consultations are convenient and easy to use- you just need access to the internet, a screen, and a few minutes. 
Less Exposure 
During a LasikPlus TeleHealth visit you won't be exposed to anyone else- like you would be in a clinic- and on the adverse side our vision specialists aren't exposed to potentially sick patients either.
Flexibility 
Our free TeleHealth consultations are great for the patients who are looking for appointments later in the evening, or on the weekends.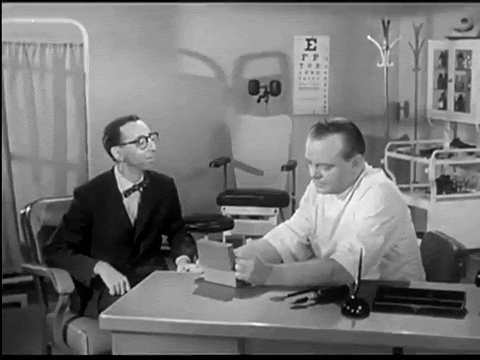 Test Your

Lasik

Plus

Candidacy Online 
Are you finding yourself frustrated with your vision on what seems like a daily basis? You aren't alone! Millions of people have made the switch from glasses and contacts to 20/20 vision, with the help of LasikPlus. 
If you're tired of the daily struggle with your contacts, it might be time to reconsider your options. 
Complete the easy, 2-minute self-test to find out if you may qualify for one of our advanced procedures. The LASIK Self-Test is designed to give you an idea of whether or not you are a potential candidate for LASIK without physically coming into an office. 
After you complete the 8 questions and submit your answers, both you and your doctor will have a better understanding of what your candidacy looks like.
Our amazing network of expert LASIK surgeons have performed more than 1.8 million procedures and has proudly partnered with some of the most experienced eye surgeons in the United States. 
You can be confident in your decision to trust LasikPlus with your vision, but you don't have to take our word for it. As one of our recent patients put it, "This place is amazing! The entire staff is so friendly and knowledgeable. I'm typing this after having Lasik 6 hours ago, without my glasses that I've worn for over 30 years. The doctor was so kind and made me feel very comfortable throughout the whole process, and yes it only took 10 minutes! If you are considering LASIK… GO!" 
The Doctor Will "See" You Now
With the advancement in technology and the current difficulties many people are facing with transportation or logistics, the attraction towards online eye exams has skyrocketed. Even before the COVID-19 crisis, the use of telehealth was on the rise. 
As the healthcare system continues to integrate virtual telecommunications and up-to-date technology, more and more patients can look forward to accessing the necessary health care services from the comfort of their own homes. 
If you have any questions about the LASIK procedure, or would like to learn more about our online TeleHealth consultations, don't hesitate to give us a call at 1.866.755.2026 or chat with us on our website!