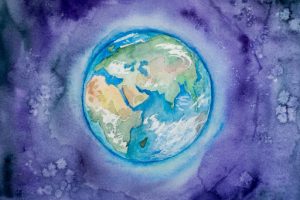 Are you one of the millions of Americans who use glasses or contacts to see better? In celebration of Earth Day, we're diving into the details of how these vision aids are negatively impacting our environment.
We know that having to wear glasses or contacts to see properly isn't exactly a walk in the park. But thanks to the advancement in technology, you have better options available! Keep reading for more information…
Are Contact Lenses Bad for the Environment?
The CDC estimates that about 45 million people in the US currently wear contact lenses. Where do you think all these contacts end up? You guessed it: in the ocean or a landfill. In fact, research shows that around 2.9 billion contact lenses are thrown away each year in the United States, and around 20% of users flush their lenses directly down the toilet or sink when they're done with them. 
According to a researcher at ASU's Biodesign Institute's Center for Environmental Health Engineering, if 45 million Americans habitually flush their used contact lenses, we're adding up 23 tons of plastic waste to the oceans and landfills every year! And, even if your contacts end up in a landfill, they still accumulate and take up to 500 years to decompose. 
This much waste being dumped in the ocean poses a serious threat to the health of its bottom feeders- which are essential to the balance and function of aquatic environments. And it's not just harmful to the ocean's inhabitants; bottom feeders help keep millions of tons of carbon dioxide from entering the Earth's atmosphere every year 
Yikes. 
It's a lot of waste. But, is it avoidable? You could wear prescription glasses instead, but that's not the perfect solution either.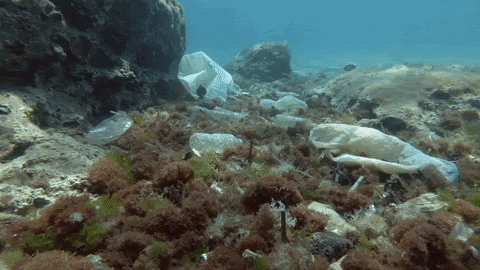 Are Prescription Glasses Harmful to the Environment?
Compared to contact lenses, glasses and bifocals are generally considered to be a "more sustainable" option. However, the frames are usually made from laminated acetates, which are made from non-renewable oil- and let's not even mention how highly polluting the manufacturing process is. Since the average glasses-wearer generally replaces their glasses every two years, the waste is a lot lower than disposable contacts- but that waste still has to go somewhere.
If you're looking for a more environmentally-friendly way to get rid of your used glasses this Earth Day, consider donating them!
Eco-Friendly Ways to Dispose of Your Old Glasses 
By donating your used glasses, you're giving the gift of eyesight to someone who might otherwise not be able to afford a pair of new glasses. If you're trying to be more aware of the impact you have on the environment, here are a few great ways to dispose of your used glasses:
Through Eyes of Hope, VSP Global provides access to eye care and eyewear at no cost, for more than 2 million people around the world. Click here to learn how to easily donate your used eyeglasses, instead of just throwing them in the garbage. 
Since it was founded in 1932, New Eyes for the Needy has provided millions of glasses to people all around the world. This organization helped recycle 140,000 pairs of glasses in 30 developing countries in 2012 alone. Pay it forward and be kind to the earth; check out their shipping instructions to find out how to easily recycle your old glasses.
Lions Club International
Lions Club International distributes used glasses to those in need in developing countries. This program gladly accepts reading glasses, prescription lenses, and sunglasses, so before you pitch your old frames consider sending them to a new home!
Local Churches & other Charitable Organizations
You may also be able to donate your glasses or sunglasses to a local church, Goodwill, or other local charitable organization. Talk to your community leaders in your area, or simply Google: "Donate Used Eyeglasses Near Me" to find out where you can responsibly dispose of your glasses. Saving the earth and helping someone in need? That's a huge win in our book!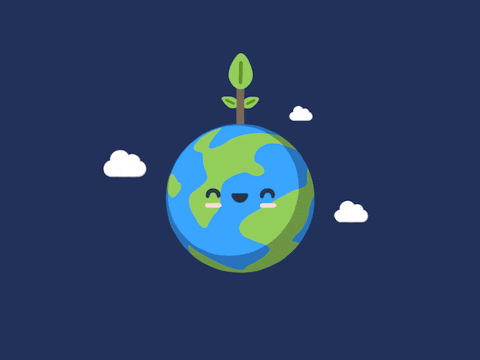 How to Safely Dispose of Your Used Contacts
Although they're significantly smaller than other types of recyclable plastics (cans, bottles and bags) disposable contacts can still harm the environment if they're not disposed of properly. 
Here are a few options for eco-friendly contact disposal, so that you can mitigate your impact on the Earth:
Biotrue® ONEday
This is the first sponsored contact lens recycling program in the US. You can find a contact lens recycle center near you here, where you can drop off your used contacts and blister packs at no cost to you! Thanks to other environmentally conscious people like you, they've already prevented over 60,000 pounds of contacts from flowing into waterways, landfills and recycling facilities.
ONE by ONE Recycling Program
Bausch & Lomb (who sells contacts) collaborated with TerraCycle (who recycles unusual items) to launch the ONE by ONE program. This initiative accepts used contact lenses from any brand. They also accept empty blister packs and foils, which most curbside recycling programs aren't able to process. Over the past three years, this initiative has received and recycled over 16 million pairs of contacts, which is- according to Bausch & Lomb- about 95,000 pounds of waste!
Eliminate the Need for Glasses & Contacts
Completely
with LASIK
You've undoubtedly heard about LASIK surgery, but did you know that you can reduce- or even eliminate- your reliance on contacts and glasses with a simple, pain-free procedure?  
LASIK surgery can help correct nearsightedness, farsightedness and astigmatism, freeing you from ever having to reach for your glasses or contacts again! Stop wasting your time and money and opt for a more sustainable alternative with LasikPlus. 
"I am AMAZED with this place! I have always had horrible vision in my right eye for several reasons, mainly that it is a lazy eye. After 30 years, I had accepted that this was just how it was going to be forever. Before my procedure, the doctor told me that 20/25 was going to be the best I could hope for. I'm currently leaving my post-appointment with 20/20 vision. So thankful for LasikPlus and their wonderful staff." – Robin D. 
Change Starts with
YOU
It's easy to be discouraged if you feel like you're the only one in your community trying to make a change. But, the reality is that there are millions of people out there who are also looking to help support the environment- and you can be one of them.
By transitioning away from glasses or contacts your daily routine will become exponentially more simple- and your environmental footprint will be even smaller!
If you're looking to make the switch to LASIK, here are a few articles to help get you started: