LasikPlus Vision Center
Denver, Colorado
LasikPlus will be on the left side of the road. Whole Foods is directly south of the center. Underground parking is available next to the center.
Your Denver, Colorado Team
Meet Karen A. Heuer, M.D.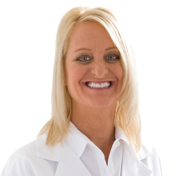 Dr. Heuer has been performing laser vision correction for 14 years, four of which have been spent at LasikPlus. In total, Dr. Heuer has performed over 19,000 laser vision corrections.
Dr. Heuer is a member of Colorado Medical Society and Clear Creek Valley Medical Society.
"We have a world-class team, bringing a wealth of knowledge and experience to guide patients through their life-changing experience."
Education
University of Colorado – Boulder, B.A. in Molecular, Cellular & Developmental Biology
University of Colorado School of Medicine, M.D.
Presbyterian/St. Luke's Medical Center, Transitional Surgical Internship
University of Colorado Health Science Center, Ophthalmology Residency
Certifications, Affiliations, Memberships
Clear Creek Valley Medical Society
Colorado Medical Society
Meet C. Rob Graef, O.D.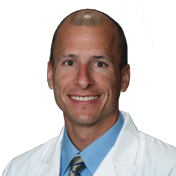 Dr. Graef has worked in the field of laser corrective surgery for 12 years, the last 4 years have been spent at LasikPlus.
Dr. Graef has completed a residency in ocular disease, additional training which only 10% of optometrists complete. Dr. Graef serves as an adjunct faculty member for Southern College of Optometry, training fourth year optometry externs. He and his wife have both had LASIK treatment at LasikPlus. For Dr. Graef, the LasikPlus team stands out because of their energy, training, and focus on excellent care.
"Customized technology sets us apart in the eye care industry. It is exciting to help patients see without the frustration and dependence on glasses and contacts."
Dr. Graef enjoys road cycling, running and spending time with his family. He has completed two marathons and numerous triathlons.
Education
Kansas State University, B.S. in Business Administration with a minor in Biology
Southern California College of Optometry, Doctor of Optometry (O.D.)
Residency in Ocular Disease, American Lake VA Hospital
Certifications, Affiliations, Memberships
Optometric Council for Refractive Technology